Mage: The Enchanted Crystals (ZX81) - Chroma81 update
---
Hi,
Just uploaded a free update for the game that adds color support for the Chroma81 interface, as well as fixing a few minor issues.
It took a lot more work than expected of optimising to make everything fit, but i managed to use every byte saved for enhancing the colors in this game. The update will ofcourse be free to anyone who bought the original game.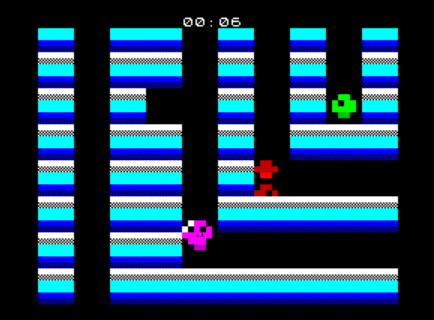 Mage: The Enchanted Crystals (ZX81, Chroma81 support)
I personally think this is a nice showcase game for the Chroma81 interface , so I hope you will like it as well. Not that when using an emulator like EightyOne, make sure you have your contrast properly set so you have a nice contrast between light and dark colors.

Enjoy!

- Martijn / Revival Studios
Files
revivalstudios_zx81_mage.zip
7 kB
Jun 01, 2018
revivalstudios_chroma81_mage.zip
7 kB
Jun 01, 2018
Get ZX81 - Mage: The Enchanted Crystals (2018)